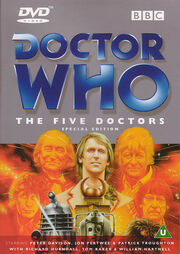 Dolby Digital 5.1 Soundtrack
Edit
The soundtrack remixed into Dolby Digital 5.1 surround sound.
Music-only Option
Edit
Peter Howell's music score available over main menu.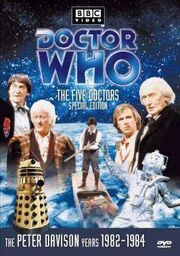 Region 1 Exclusives
Edit
Commentary
Edit
Commentary by Peter Davison (The Doctor), Terrance Dicks (Writer).
Who's Who
Edit
Cast filmographies and biographies.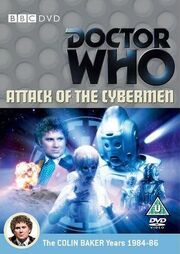 Additional Special Features
Edit
The Cyber Story
Edit
A brief history of the Cybermen in the classic series. With director Morris Barry, writer Eric Saward, costume designers Sandra Reid and Dinah Collin, Cyberman actor Mark Hardy, voice artist Roy Skelton and Professor Kevin 'Human Cyborg' Warwick. Narrator: James Coombes. Producer/Director: Brendan Sheppard. Available on Attack of the Cybermen. (22'52" | 16:9 | 1992/2008)
The Cyber-Generations
Edit
A gallery of Cybermen through the history of the series, set to music from their stories. Available on Attack of the Cybermen. (7'51" | 4:3 | 2007)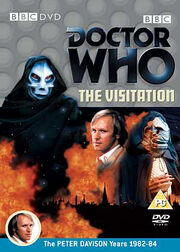 Directing Who: Peter Moffatt
Edit
Veteran television director Peter Moffatt looks back with affection on his work on Doctor Who. Produced by John Finklestone. Produced by Peter Finklestone. Available on The Visitation. (26'00 | TBC | 2004)
Community content is available under
CC-BY-SA
unless otherwise noted.